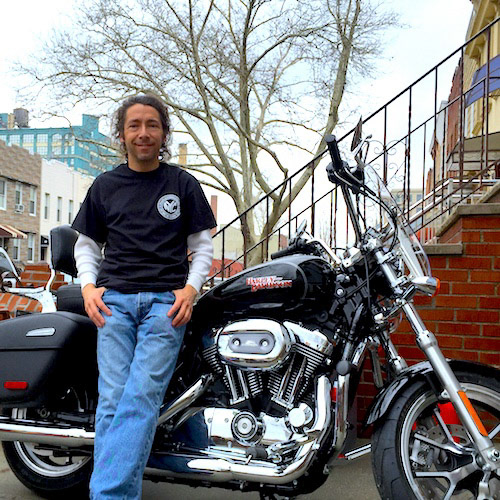 a little about Cristopher Dopher...
I work in Entertainments Design. With 25 years experience, I've handled a large array of projects in modes from theatre to corporate to Broadway to television, with projects as large in scale as the Budweiser Signature Draft rollout to as small as an information kiosk for Nokia. I thrive on interesting, complex projects and do well on short-turnarounds. I chase details well and emphasize quality while keeping in mind the client's budget.

As a conjugate to my main career, I've taught in classrooms on and off since 1990, focusing on teaching Vectorworks for the last twelve years, both here in NYC and nationally. I've taught at FIT and continue to train private clients in their offices.

I have two Bachelor's degrees, a Masters,, and an MFA in Design from Tisch School of the Arts NYU (2000). In my spare time, I volunteer for Live On NY, the organ donation organization for New York State, and ride with the Long Reach Long Riders, raising funds for Broadway Cares/Equity Fights AIDS and Behind The Scenes, a similar charity run by ESTA.